Cholesterol levels managed without harsh drugs.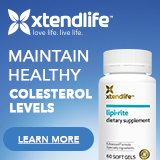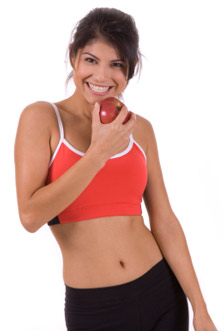 The Professionals behind www.CholesterolCholestrol.com
Donald Urquhart,(BA & DipAppPsy), Fully Registered Psychologist. A past cholesterol sufferer.
Dr James Hogg, (BSc Oxon, MBBS & BA Hons), Medical Doctor, experienced and trained. A great addition to www.CholesterolCholestrol.com
Michael T. Sapko, M.D., Ph.D.,Trained as a Doctor, but preferred writing more. Excellent that he chose to write for www.CholesterolCholestrol.com too!
Loni Ice, (CphT), Certified Pharmacy Technician - the one behind the counter you ask for help from with your cholesterol medication and drugs. Strong interest in healing herbs.
Chris Urquhart, Student, studying for a social work degree. Has a passion for medical and veterinarian history and provides back up support. Not yet qualified to write for CholesterolCholestrol.com, but very useful indeed.
Cant see all the site links?
Scroll down so that the topic you are interested in is at the top of the screen and mouse over. Site appears to display best in IE, eg IE7. Screen resolution about 1200+ wide.

Shrimp Cholesterol
Is there cholesterol in shrimp? Is shrimp high in cholesterol? How much cholesterol in shrimp? Is shrimp safe for a cholesterol sufferer? How to cook up tender shrimp?
Lipi-Rite helps support the heart and arteries

Lipi-Rite is made of quality natural ingredients that were selected for their ability to help regulate and maintain TRIGLYCERIDE and CHOLESTEROL levels.

What more could you want? Click Lipi-Rite to read more about this fantastic all natural product
Most Americans consume about 2 1/2 pound (1 Kg) of shrimp each year, containing approximately 1520mg of cholesterol. The most eaten varieties in the USA include Brown shrimp, Pink Shrimp, White shrimp and Black Tiger Shrimp.
A bit further north, In the North Pacific waters of Alaska, the commonly caught shrimp include Northern Pink Shrimp, Humpy shrimp, Coonstripe shrimp, Sidestripe shrimp and Spot shrimp.
In fact there are over 300 varieties of shrimp.
Finding the cholesterol concentrations for 300 varieties of shrimp wasn't possible because many varieties of shrimp don't appear to have been analysed for their level of cholesterol, but some guidelines are given below.
How much cholesterol in shrimp:
Serving = 100 g of raw edible food, mixed species.

Calories 106
Fat 1.73 g
Protein 20.3 g
Omega-3 0.49 g
Cholesterol 152 mg
Sodium 148 mg
Source: USDA
Serving = 4 ounces of raw edible shrimp, mixed species.

120 calories,
2g fat,
0g sat fat,
0g mono fat,
23g protein,
1g carbohydrates,
167mg sodium,
172mg cholesterol
Is shrimp high in Cholesterol?

As can be seen from the tables above, shrimp cholesterol is quite high, but for comparative purposes, an equivalent amount of cholesterol is found in about a 2oz / 60 gram egg, So, cholesterol wise, you can eat twice as much shrimp by weight as you would egg.
So, from a cholesterol point of view a serving of shrimp once a week, maybe even twice a week, seems OK, all things being equal, as long as it replaces the whole egg serving you were allowed once or twice a week.
Is shrimp safe for a cholesterol sufferer?
Of course, the cholesterol in food is only a danger to the 25% of us who have primarily abused our bodies to the point where we have developed high cholesterol - for us, the cholesterol in prawns is of essentially a worrying point.
But, it gets better. That egg contains 6 grams of fat, of which two grams are saturated fat, whereas the shrimp has only 1/3 of that fat, but none of the saturated fat which is really dangerous to us cholesterol sufferers. So a cholesterol sufferer is better off eating prawns than eggs by a long shot. In fact, prawns appear to be much safer.
If that wasn't enough, 100 gm/ 4oz of shrimp also contains 490 mgs of omega3 and, as we all know, omega3 is good for cholesterol, good for lowering cholesterol levels, in fact omega3 is widely used to lower blood cholesterol levels. 490mgs is a whooping amount to find in any food source. Since writing this, further research has shown that omega 3 may not have the cholesterol lowering effect it was thought to have, though it still apparently helps massively with lowering dangerous triglycerides considerably.
So, for the cholesterol sufferer with high triglycerides, shrimp appears an ideal food for most of us. For most of us cholesterol sufferers, we may not be able to eat as much as we want, as it is still a restricted food on a cholesterol diet, but we can still enjoy them occassionally..
Cooking Shrimp the Low Cholesterol Recipe Way:
Obviously, for a high cholesterol sufferer to have a meal of shrimp, the shrimp needs to be cooked without any fat nor oil, or very, very little oil - like a quick spray of oil.
1 pound / 400 gms of unshelled shrimp = 1/2 pound / 200 gms of peeled and cooked shrimp.

How to cook up tender shrimp in a low cholesterol way:

Most small shrimp cook in about 3 minutes.

Extra large size shrimp normally cook in 7 to 8 minutes, large shrimp - 5 to 7 and medium shrimp - 3 to 4 minutes.

The taste of shrimp is ruined through overcooking and the shrimp texture becomes tough and a bit rubbery.
For cooking shrimp, place a pound / 400gm of shrimp in a quart / 1 litre of fast boiling water with 3 tablespoons salt.
Cover the pot, quickly returning to boil, then simmer ..1... until the flesh ( if shrimp deshelled ) looks dull on the outside and opaque on the inside - Cut a shrimp open to test for the opaqueness on the inside. OR ..2... If the shrimp are still in their shells, once the shrimp shells turns pink, they are fully cooked .
Eat shrimp straight away - with cholesterol free, saturated fat free seasonings if desired.
If the shrimp are to be kept a while, then plunge the shrimp into cold water so as to halt the shrimp overcooking in it's own heat.
Main write by Donald Urquhart, BA, DipAppPsy.
Don't want to risk the side effects of harsh medications?

Lipi-Rite may be what you want.

Lipi-Rite is Safe, Natural, and Convenient and

Can help support a healthy cholesterol profile

And help support cardio-vascular health
Please remember to SHARE us with your online social groups. Add www.cholesterolcholestrol.com to your bookmarks or favorites now to find it again easy! Always CONSULT YOUR DOCTOR AND DIETICIAN first about lowering cholesterol. See what they say about the cholesterol lowering ideas you find on this website and others. Our Privacy Policy: www.cholesterolcholestrol.com/privacypolicy.htm Copyright © 2000-present Donald Urquhart. All Rights Reserved. All universal rights reserved. Designated trademarks and brands are the property of their respective owners. Use of this Web site constitutes acceptance of our legal disclaimer.
Remember, www.CholesterolCholestrol.com is crammed packed with useful and beneficial information for lowering high cholesterol naturally through a cholesterol diet, and much, much more.