Cholesterol levels managed without harsh drugs.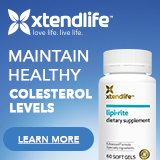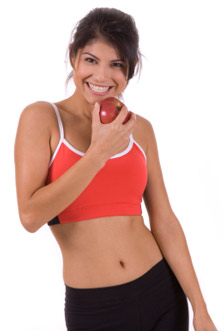 The Professionals behind www.CholesterolCholestrol.com
Donald Urquhart,(BA & DipAppPsy), Fully Registered Psychologist. A past cholesterol sufferer.
Dr James Hogg, (BSc Oxon, MBBS & BA Hons), Medical Doctor, experienced and trained. A great addition to www.CholesterolCholestrol.com
Michael T. Sapko, M.D., Ph.D.,Trained as a Doctor, but preferred writing more. Excellent that he chose to write for www.CholesterolCholestrol.com too!
Loni Ice, (CphT), Certified Pharmacy Technician - the one behind the counter you ask for help from with your cholesterol medication and drugs. Strong interest in healing herbs.
Chris Urquhart, Student, studying for a social work degree. Has a passion for medical and veterinarian history and provides back up support. Not yet qualified to write for CholesterolCholestrol.com, but very useful indeed.
Cant see all the site links?
Scroll down so that the topic you are interested in is at the top of the screen and mouse over. Site appears to display best in IE, eg IE7. Screen resolution about 1200+ wide.

Cholesterol - cholesterol and health links
All the health web sites found below, were originally individually checked out and thought worthy for inclusion in our cholesterol health links directory. If you think any of these health web sites are no longer worth while, then please let us know and why.
If you want to see your health web site here, please email me and tell me where the www.cholesterolcholestrol.com reciprocal link is on your web site. Thank you.
---
Two important cholesterol and health links:
AMA - Physicians dedicated to the health of America. The American Medical Association may be able to help any US resident find a suitable cholesterol specialist to help with their cholesterol problem.
Journal of the AMA The journal of the AMA, from time to time, reports considerable cholesterol medical research and breakthroughs for those with high cholesterol levels.
---
People with High Cholesterol come from all Walks of Life and have Varied Interests, but our directory is now specifically health links orientated.
www.cholesterolcholestrol.com endeavors to maintain it's appeal to the general population that genuinely suffers from the ravages of high cholesterol. As cholesterol sufferers come from all walks of life, their interests will be quite varied. For this reason our cholesterol links directory WAS once kept reasonably varied and interesting to accomodate the needs of cholesterol sufferers.
NOW, because of search engine penalties or some such, many web masters refuse to exchange links with web sites outside their "topic" or theme. Cholesterol links would fall into the health theme / topic.
I have found that in order to best deal with it all, that cholesterol links need to go the topic way as well. From now on cholesterolcholestrol only exchanges links with other health sites. You can find the new health links above.
As a past sufferer of high cholesterol, I know that it can be a time of great turmoil when the doc tells you you are pretty far gone. At times following intense study and searching to find solutions to my own cholesterol problems and the variety of other illnesses that went along with my high cholesterol, that there were times when I just wanted a diversion. Things to do to keep my mind off the cholesterol and health related worries and, off all the other concerns that impinge on just my normal daily life.
I did this by following other interests other than cholesterol. I learnt about web design - I think you can see that all my sites look pretty good now - web content, climate change, the history of the Scottish clans and the normal way of life for the Scottish highlanders in bygone days, played some online computer games with my kids and other adults. Went on a vacation, travelled to places close by that hadn't bothered much with before - tourism. Took a few photos - photography - had read some photography books and did some shopping therapy so to speak.
When I got through the high cholesterol saga, I then realised that herbs and supplements could help greatly in the relief of the cholesterol symptoms, but that's another interest.
Anyway, as you can see, a high cholesterol sufferer is a person who has a wide variety of interests beyond just cholesterol or health links, therefore having a more open directory is more suitable than just one that focuses purely on providing more cholesterol or health web sites, but the search engines killed that idea.
So, here's the directory topics that will lead you to some links.
These off topic sites are dwindling and eventually the directory will be purely health based, but for now, if you are interested in something varied, go for a look.
We have found that some of our cholesterol links have sold out and been taken over by eg pornography sites or just went out of business, creating dead links. Others changed the nature of their business and just stopped linking. Some stopped linking to improperly get a one way links.
Anyway, for all the reasons above, our cholesterol and health links are rather few and far between, but as the directory grows again, which it will, it will become a real good health directory.
Our cholesterol, cholesterol, colesterol health links:
(Sorry, only cholesterol and or health links are permitted into the directory now)
* BUSINESS (2)
Work at Home

* BUSINESS (2)
Financial Services and Insurance

* BUSINESS (1)
Aerospace and defense, Agriculture and Forestry and Construction and Maintenance, Telecommunications and EVERYTHING ELSE Business

* HEALTH (4)
Beauty, Weightloss and Pharmaceuticals

* HEALTH (3)
Fitness, Home Health, Mens Health, Womens Health, Nutrition, Products for Sale

* HEALTH (4)
Addictions, Aging, Animals, Dentistry, Disabilities and all other Health Related

* 1. HOME, KIDS AND TEENS, GAMES (7)
Computer Games, Teen Health, Family Websites ...

* INTERNET and WEB HOSTING and WEB DESIGN (1)
ISPS, Web Hosts, Web Page Designer



* 1. SCIENCE and REFERENCE and EDUCATION and SOCIETY and NEWS and SPORTS and RECREATION (11)
Astonomy, Schools, Universities, Newspapers ...

* 2. SCIENCE and REFERENCE and EDUCATION and SOCIETY and NEWS and SPORTS and RECREATION (1)
Astonomy, Schools, Universities, Newspapers ...

* SHOPPING (2)
Consumer Electronics

* SHOPPING (3)
Gifts and Jewelry

* SHOPPING (3)
Home and Garden, General Merchandise

* SHOPPING 1 (11)
Antiques and Collectibles, Auctions, Autos and Everything else

* SHOPPING 2 (12)
Antiques and Collectibles, Auctions, Autos and Everything else

* TRAVEL (14)
Travel Agents, Bed and Breakfast, Hotels, Motels ...



* Pre-directory links page 1 (23)
Our very early supporters

* Pre-directory links page 2 (5)
Our very early supporters

Don't want to risk the side effects of harsh medications?

Lipi-Rite may be what you want.

Lipi-Rite is Safe, Natural, and Convenient and

Can help support a healthy cholesterol profile

And help support cardio-vascular health
Please remember to SHARE us with your online social groups. Add www.cholesterolcholestrol.com to your bookmarks or favorites now to find it again easy! Always CONSULT YOUR DOCTOR AND DIETICIAN first about lowering cholesterol. See what they say about the cholesterol lowering ideas you find on this website and others. Our Privacy Policy: www.cholesterolcholestrol.com/privacypolicy.htm Copyright © 2000-present Donald Urquhart. All Rights Reserved. All universal rights reserved. Designated trademarks and brands are the property of their respective owners. Use of this Web site constitutes acceptance of our legal disclaimer.
Remember, www.CholesterolCholestrol.com is crammed packed with useful and beneficial information for lowering high cholesterol naturally through a cholesterol diet, and much, much more.