Cholesterol levels managed without harsh drugs.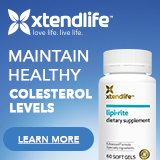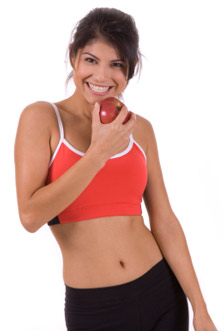 The Professionals behind www.CholesterolCholestrol.com
Donald Urquhart,(BA & DipAppPsy), Fully Registered Psychologist. A past cholesterol sufferer.
Dr James Hogg, (BSc Oxon, MBBS & BA Hons), Medical Doctor, experienced and trained. A great addition to www.CholesterolCholestrol.com
Michael T. Sapko, M.D., Ph.D.,Trained as a Doctor, but preferred writing more. Excellent that he chose to write for www.CholesterolCholestrol.com too!
Loni Ice, (CphT), Certified Pharmacy Technician - the one behind the counter you ask for help from with your cholesterol medication and drugs. Strong interest in healing herbs.
Chris Urquhart, Student, studying for a social work degree. Has a passion for medical and veterinarian history and provides back up support. Not yet qualified to write for CholesterolCholestrol.com, but very useful indeed.
Cant see all the site links?
Scroll down so that the topic you are interested in is at the top of the screen and mouse over. Site appears to display best in IE, eg IE7. Screen resolution about 1200+ wide.

Cholesterol Medications, Drugs and Pregnancy
Most cholesterol lowering medications fall into the unsafe category when one is pregnant. So, consulting an OB/GYN first is abosutely vital before using cholesterol drugs when pregnant, or when trying to get pregnant.
Why aren't there hardly any cholesterol medications and drugs, considered safe for a pregnant woman, or safe for a woman breast feeding a baby?

Well, the answer that applies overall is that there are hardly any clinical trials done for cholesterol medications / drugs on pregnant or nursing women.

It's considered unethical to test cholesterol medications on unborn or newborn children who can't give their consent.

In effect, using cholesterol drugs while pregnant is NOT recommended because nine times out of ten, nobody knows what will happen.
Cholesterol-lowering medications aren't usually considered safe during pregnancy for a couple of particular reasons.
The first and most prevalent reason is that unborn and newborn children desperately need cholesterol to grow. If they are deprived of sufficient cholesterol, they may have developmental problems or develop deformities.
Considering that high cholesterol and atherosclerosis are long term, chronic problems that take decades to cause harm, a couple of years to bear and nurse a child aren't usually going to make the disease so much worse that medication is warranted.
The second reason why cholesterol lowering drugs aren't recommended during pregnancy, it because an unborn or nursing child will generally absorb so much cholesterol in the process of growing that it can temporarily solve a mother's high cholesterol problem in and of itself.
Cholesterol Drugs and medications are sometimes used when the risk to the mum from high cholesterol outweighs the risk to the child.
On occasion, a doctor will decide that a soon-to-be or nursing mother has such a problem with cholesterol that the benefit from medication outweighs the risk to the unborn child.
If mom already suffers from coronary heart disease or has suffered cardiovascular events in the past, then nine months or more of high cholesterol levels might cause more damage.
Which Cholesterol lowering drugs and medications are safest for the pregnancy or a nursing baby?
In this situation, the statin class of medications should still be avoided during pregnancy or while breast feeding.
One member of this statin cholesterol lowering drug class has been shown to be teratogenic, which means it caused mutations in unborn mammals. These sorts of tests are never run on humans, as again any reasonable standard of ethics forbids it, but rats, dogs, and rabbits are all often used.
If a medications causes deformities in unborn mammals, it's a doubly bad idea for pregnant or nursing mothers to take it. These are classified as Pregnancy Category X, and every effort should be made to avoid them.
The rest of the cholesterol-lowering medications fall into Pregnancy Category C, which means just that nobody really knows what will happen.
Bile-acid sequestrants are usually considered to be the safest cholesterol medications and drugs for pregnant or nursing moms, as they don't get absorbed into the blood.

Rather, the cholesterol drugs and medications stay within the gastrointestinal tract itself and work to keep the body from digesting or absorbing cholesterol.

These cholesterol drugs and medications also make the gallbladder burn up more cholesterol to make more bile acids rather than allowing bile acid reabsorption.

Because these cholesterol drugs and medications don't really get absorbed into the blood, they don't affect unborn children directly.

However, because these cholesterol drugs and medications interfere with fat absorption, they can keep certain vitamins from being digested as well. If these are prescribed, watch carefully for malnutrition in the pregnant mum, and try to make sure that enough of all vitamins are getting in.
If prescribed a cholesterol-lowering medication while pregnant that is not listed here, be sure to do as much research on it as you can.
You're the only one who has the right to decide what risks you are and are not willing to take when using cholesterol medications while pregnant or breast feeding.
Doctors are there to help you with these decisions, they've gone to school for years in order to understand these cholesterol drugs and the risks that go along with them during pregnancy.
Between you and your medical care providers, you should be able to find the right course of cholesterol medications or drugs or herbs.
Main write by Loni Ice (CphT), editing by Donald Urquhart (BA,DipAppPsy).
Don't want to risk the side effects of harsh medications?

Lipi-Rite may be what you want.

Lipi-Rite is Safe, Natural, and Convenient and

Can help support a healthy cholesterol profile

And help support cardio-vascular health
Please remember to SHARE us with your online social groups. Add www.cholesterolcholestrol.com to your bookmarks or favorites now to find it again easy! Always CONSULT YOUR DOCTOR AND DIETICIAN first about lowering cholesterol. See what they say about the cholesterol lowering ideas you find on this website and others. Our Privacy Policy: www.cholesterolcholestrol.com/privacypolicy.htm Copyright © 2000-present Donald Urquhart. All Rights Reserved. All universal rights reserved. Designated trademarks and brands are the property of their respective owners. Use of this Web site constitutes acceptance of our legal disclaimer.
Remember, www.CholesterolCholestrol.com is crammed packed with useful and beneficial information for lowering high cholesterol naturally through a cholesterol diet, and much, much more.