Cholesterol levels managed without harsh drugs.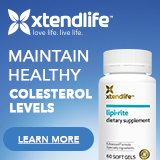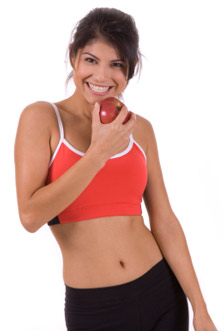 The Professionals behind www.CholesterolCholestrol.com
Donald Urquhart,(BA & DipAppPsy), Fully Registered Psychologist. A past cholesterol sufferer.
Dr James Hogg, (BSc Oxon, MBBS & BA Hons), Medical Doctor, experienced and trained. A great addition to www.CholesterolCholestrol.com
Michael T. Sapko, M.D., Ph.D.,Trained as a Doctor, but preferred writing more. Excellent that he chose to write for www.CholesterolCholestrol.com too!
Loni Ice, (CphT), Certified Pharmacy Technician - the one behind the counter you ask for help from with your cholesterol medication and drugs. Strong interest in healing herbs.
Chris Urquhart, Student, studying for a social work degree. Has a passion for medical and veterinarian history and provides back up support. Not yet qualified to write for CholesterolCholestrol.com, but very useful indeed.
Cant see all the site links?
Scroll down so that the topic you are interested in is at the top of the screen and mouse over. Site appears to display best in IE, eg IE7. Screen resolution about 1200+ wide.

Low cholesterol, Low calorie, Low saturated fat, Diet, VANILLA MILKSHAKE RECIPE
Low cholesterol, lof fat, skim milk milkshakes, are a big part of my diet. One, because the skim milk is much lower in calories, has no fat - unless it's a weird skim milk - and no cholesterol. Secondly, skim milk helps to correct cholesterol levels. Thirdly, by frothing it up, it becomes much more filling.

TIP: To make a really nice low cholesterol milkshake, the trick is to mix a little longer than usual, to make it become a very thick, almost marshmellow, consistency - you'll understand this better as you go along. If you are using an electric milkshake maker, watch the top of the milkshake, it's normally at the real nice stage when the top, for the most part, isn't moving. Believe it or not, I find these low fat, low cholesterol milkshakes to be much nicer than the ones you make with normal milk. These low cholesterol milkshakes really froth well.

1 cup cold skim milk
1 or 2 teaspoons vanilla essence
1 or 2 artificial sweetner tablet, like Nutrasweet.

Place in milk shake electric mixer or blender. When fully frothed, the milk shake will be about 2 cups worth
Serves 1.

Food Table per Serving:
Low Calories: 110
Fat free
Cholesterol free
Saturated fat free
(Normal MilkShake: cholesterol 30 mg, Saturated fat 5.8 gm, 230 Calories)

RETURN to Low Cholesterol Recipe INDEX to find more low cholesterol recipes.
Don't want to risk the side effects of harsh medications?

Lipi-Rite may be what you want.

Lipi-Rite is Safe, Natural, and Convenient and

Can help support a healthy cholesterol profile

And help support cardio-vascular health
---
Want more information on cholesterol here? Just email with your cholesterol question.
---
Also, please remember to check all the cholesterol and other information we provide you with, with your doctor and or dietician. We can provide information, but they will tell you if it's suited to you!
---
But first, if you want to come back to this website again, just add it to your bookmarks or favorites now! Then you'll find it easy! Also, liked our content, then please consider linking to our site if you are a web master.
Also, please consider sharing our helpful website with your online friends.
---
Our Privacy Policy can be found at www.cholesterolcholestrol.com/privacypolicy.htm
---
Copyright © 2000-2008 Donald Urquhart. All Rights Reserved. All universal rights reserved. Designated trademarks and brands are the property of their respective owners. Use of this Web site constitutes acceptance of our legal disclaimer.