Cholesterol levels managed without harsh drugs.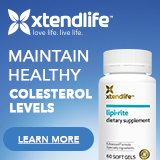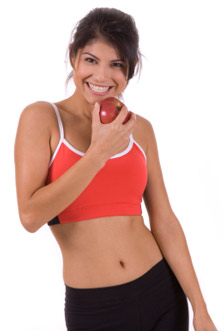 The Professionals behind www.CholesterolCholestrol.com
Donald Urquhart,(BA & DipAppPsy), Fully Registered Psychologist. A past cholesterol sufferer.
Dr James Hogg, (BSc Oxon, MBBS & BA Hons), Medical Doctor, experienced and trained. A great addition to www.CholesterolCholestrol.com
Michael T. Sapko, M.D., Ph.D.,Trained as a Doctor, but preferred writing more. Excellent that he chose to write for www.CholesterolCholestrol.com too!
Loni Ice, (CphT), Certified Pharmacy Technician - the one behind the counter you ask for help from with your cholesterol medication and drugs. Strong interest in healing herbs.
Chris Urquhart, Student, studying for a social work degree. Has a passion for medical and veterinarian history and provides back up support. Not yet qualified to write for CholesterolCholestrol.com, but very useful indeed.
Cant see all the site links?
Scroll down so that the topic you are interested in is at the top of the screen and mouse over. Site appears to display best in IE, eg IE7. Screen resolution about 1200+ wide.

2kg / 4 1/2lb L0W-SATURATED FAT, LOW CHOLESTEROL CHRISTMAS FRUIT CAKE
Preparation time: 45 min.
Total cooking time: 3-3 1/2 hours.
Makes 1 x 20cm cake or 36 slices (serves).

250g ( 9 oz) mono-unsaturated margarine

1 cup (165g / 6 oz) soft dark brown sugar

2 eggs, slightly beaten
3 eggwhites, lightly beaten

1 teaspoon vanilla essence
1 tablespoon molasses
1 tablespoon orange marmalade
1/4 cup orange juice
1 tablespoon finely grated orange rind

1kg mixed dried fruit
300g ( 11oz) glace fruit, chopped

2 cups (300g / 11oz) plain flour
1/2 cup (75g / 3oz) serf-raising flour
1 teaspoon ground nutmeg
1 teaspoon ground cinnamon
1 teaspoon ground cloves
1 teaspoon mixed spice

1/4 cup orange juice
1/2 cup brandy

1. Preheat the oven to slow 150°C / 302°F. Line base and sides of a deep, 20cm / 8inch square or round cake tin with baking paper. Using electric beaters, beat butter or margarine and sugar in a mixing bowl until light and creamy. Add eggs gradually, beating thoroughly after each addition. Add essences, molasses, marmalade or jam and rind. Beat well until combined.

2. Transfer the mixture to a large mixing bowl and add fruit and/or almonds. Using a metal spoon, fold in the sifted dry ingredients alternately with the orange juice and spirits. Stir until just combined and the mixture is almost smooth.

3. Spoon the mixture evenly into prepared tin. Sprinkle the top with cold water and smooth the surface with your wetted hand. Tap the cake tin gently on the bench top to settle the mixture.

4. Wrap double thickness of brown paper around tin and secure with a paper clip. Bake for required time or until skewer comes out clean when inserted in centre of cake. If you are using extra spirits pour them evenly over cake. Leave cake in tin wrap securely in towels and leave overnight or until completely cold. Remove from tin and wrap in several layers of plastic wrap. Store in an airtight container in the refrigerator for up to 4 weeks.

KILOJOULES 855/CALORIES 205, FAT 6g, 1g saturated fat, l0mg CHOLESTEROL, CARBOHYDRATES 34g, DIETARY FIBRE 2g
Source: December, 1994, Family Circle magazine - imperial measurements from www.cholesterolcholestrol.com.
RETURN to Low Cholesterol Recipe INDEX to find more low cholesterol recipes.
Don't want to risk the side effects of harsh medications?

Lipi-Rite may be what you want.

Lipi-Rite is Safe, Natural, and Convenient and

Can help support a healthy cholesterol profile

And help support cardio-vascular health
---
Want more information on cholesterol here? Just email with your cholesterol question.
---
Also, please remember to check all the cholesterol and other information we provide you with, with your doctor and or dietician. We can provide information, but they will tell you if it's suited to you!
---
But first, if you want to come back to this website again, just add it to your bookmarks or favorites now! Then you'll find it easy! Also, liked our content, then please consider linking to our site if you are a web master.
Also, please consider sharing our helpful website with your online friends.
---
Our Privacy Policy can be found at www.cholesterolcholestrol.com/privacypolicy.htm
---
Copyright © 2000-2008 Donald Urquhart. All Rights Reserved. All universal rights reserved. Designated trademarks and brands are the property of their respective owners. Use of this Web site constitutes acceptance of our legal disclaimer.